ZIP SCREEN SHADE
Ideal shading screens for privacy, sunblock, pest-control
Thanks to an ingenious zip system, the fabric is wind tight in every position and can be insect-proof in the closed position. It is a simple principle by which the sun-protecting fabric has a special trim with a symmetrical zip which holds the entire structure firmly in the two side channels.
Zip-screen, the technological performer in terms of comfort and ease of use, can be used in residential, offices and project buildings screen doors, zip screen shade, bug and pest screens,
Being more aware of our climate changes and how they affect our energy use. When it comes to solar protection, screens are a great option. Shade created by screens outside a building is 7 times more effective for solar protection relative to shade installed inside buildings by blinds and drapes. Our exterior sun protection screens protect from harmful UV rays and help reduce cooling costs.
screen doors, zip screen shade, bug and pest screens,
ZIP SCREENS
maintain an outside view, you can create an extra outdoor space that offers protection against the sun, wind and rain.
screen doors, zip screen shade, bug and pest screens,
ZIP SHADE
Thanks to an ingenious zip system, the Zip-screen is windproof in any position. Furthermore, it also protects you against insects when closed. The zoom of the fabric has a special symmetrical zip. In this way, the fabric is fixated in the side channels.!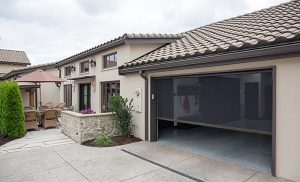 GARAGE SCREENS
The Olympic retractable screen allows for natural ventilation of medium and large size openings. It's the perfect choice for patio enclosures, gazebos, garage doors and other openings that are up to 10 feet tall and 16.5 feet wide!
The motorized version comes with an easy-to-use, hand-held remote control. Open or close the screen with the touch of a button — a wonderfully convenient feature. One channel or three channel remotes available. Requires a 120 volt connection.
Also available is the manual version, operated using a convenient pull chain.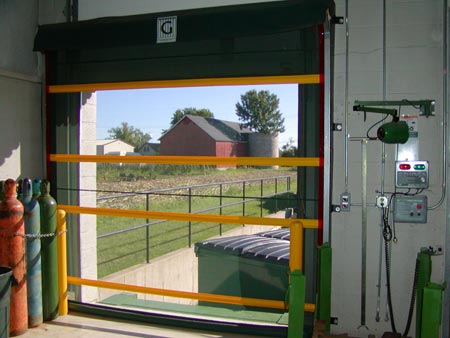 Bug Shield Doors
Bug-Shield roll-up and sliding doors are an excellent choice for applications requiring a secondary door that allows ventilation while providing a deterrent to insects, birds, and unwelcome personnel. Bug-Shield doors are designed to be easy to use, and can be mounted on the exterior, or interior of the building in conjunction with another door.